SheCAN! Spotlight: Halimah Madyun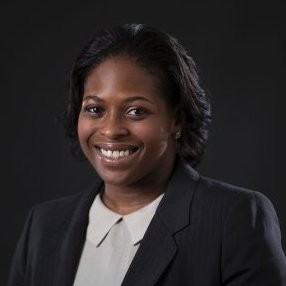 Introducing SheCAN! board member, Halimah Madyun. Halimah holds the position of Vice President – Financial Analysis Manager II at M&T. She has been an employee of M&T Bank for nearly 17 years, with over 15 years of commercial lending product knowledge. She began her career as a temporary employee who worked on escrow openers and insurance riders. She since managed servicing operations within Banking Services and commercial credit products within the Commercial Payment Solutions organization.
Today, Halimah manages the LCR Operations team within Finance's Controller's Department. As Manager of the LCR Operations Team, Halimah's responsibilities include managing the Liquidity Reporting Program from an operational perspective which includes production/reporting of the daily Liquidity Coverage Ratio (LCR), monthly FR 2052a –Complex Institution Liquidity Monitoring Report process, quarterly LCR Disclosure effective for January 2019 reporting period, and Net Stable Funding Ratio (NPR) Project. She is responsible for current and future assessment and interpretation efforts around liquidity management regulatory requirements. In addition, Halimah provides oversight for the management of the Liquidity Regulatory Monitoring Program Project and the change management process associated with the production environment. This includes the appropriation of project and BAU budget funds to ensure an effective use of project resources with the goal of meeting critical project timelines.
Halimah attended D'Youville College where she received a Bachelors in Business Management and Masters of Business Administration. Under the Bank's guidance, she's acknowledged as a Certified Six Sigma Green Belt and Certified Lean Professional.
Halimah's passions include being heavily involved in the Employee Resource Groups and many efforts around Diveristy, Inclusion, and Belonging within the Bank and the community. Halimah is currently the Chapter President for the Women's Interest Network Resource Group of WNY and President of the Women's Interest Network National Committee. She also participates in a Diversity Circle facilitated by Scott Warman.
Born and raised in Buffalo, NY, Halimah has a family of 9, includes 6 kids and 1 dog. She enjoys spending time with family and close friends.
What does SheCAN! mean to you?
"The SheCAN! Network is truly inspiring! The information provided is real and relevant to what woman want: a supportive and educational community of like-minded women who want to grow in their personal and professional lives."
Connect with Halimah on Linkedin.
Thank you, Halimah, for your hard work and dedication to the personal and professional development of women!
Ready to receive the benefits of becoming a member of SheCAN? Visit our Membership Page to learn more about how you can become to best version of yourself!