Words of Wisdom from the SheCAN! Community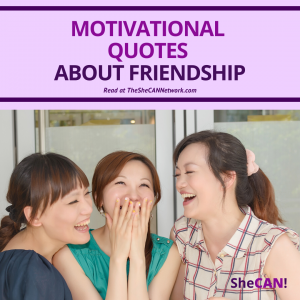 Do you have a tribe of women that you can count on? Enjoy these 4 quotes about friendship and share them with the ladies in your life who are there for you.
Believe it or not, there are ways you can free up your energy to live a life of peace, joy and happiness!